Add a touch of citrus to your banana bread. Delicious as a snack or dessert.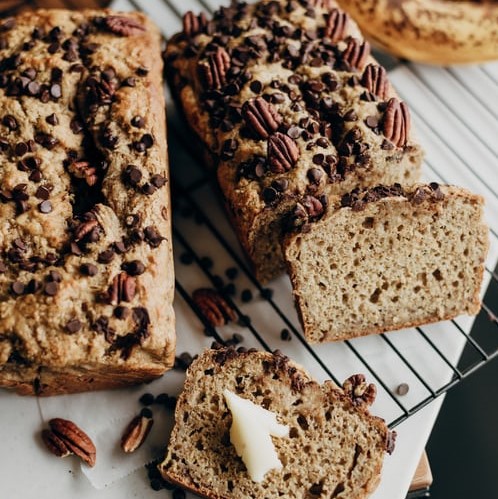 Ingredients:
½ cup of soft butter
20 drops of Aliksir Vanilla Gastronomic Oil
¾ cup of sugar
2 eggs
10 drops of Bergamot Gastronomic Oil
1 cup of mashed bananas
1 ½ cup of flour
1 ¼ tsp. of baking powder
1 pinch of salt
1 cup of chocolate chips, raisins or dried cranberries
Suggestion: Add crumbled pecans on top of the mixture before baking.
Preparation:
1. Preheat oven to 350°F (180°C). Butter and flour the bottom of a loaf pan.
2. In a bowl, beat the butter, vanilla oil, bergamot oil and sugar with an electric mixer.
3. Add eggs, one at a time, beating until well blended.
4. Add mashed bananas.
5. In another bowl, combine all dry ingredients and add to the other bowl in two batches. Mix well.
6. Pour into a bread pan and bake for 45 minutes.