French toast is a quick and easy breakfast, but it always adds a special touch to start the day off right!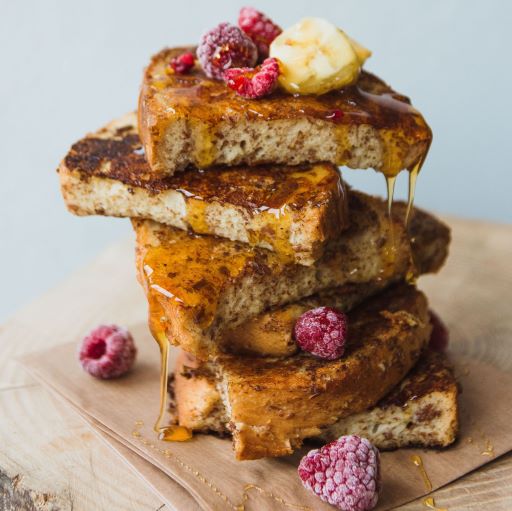 Ingredients
2 eggs
250 mL (1 cup) milk or unsweetened plant-based beverage
30 mL (2 tbsp.) sugar
2,5 mL (½ tsp.) Aliksir Vanilla Gastonomic Oil
2,5 to 1 mL (½ to 1 tsp.) Aliksir Cinnamon Essential Water
5 thick slices of bread
Preparation
In a shallow bowl, whisk together eggs, milk, sugar, vanilla Gastronomic Oil and cinnamon Essential Water.
Oil a large skillet. Heat over medium heat.
Dip one slice of bread at a time into egg mixture. Remove from egg mixture, letting excess drip off. Place on hot skillet and cook until golden brown, 1 ½ to 2 minutes. Turn over to cook the other side until browned.
Serve with maple syrup, honey, jam or fresh fruit.