Today we are revealing our contribution to the 2017 Grand Festin Québec Exquis that took place in April. Among numerous local creations, the guests had the chance to taste these delicate bites, born from the twinning of Aliksir with Grizzly and Saint-Antoine smokehouses.
Ingredients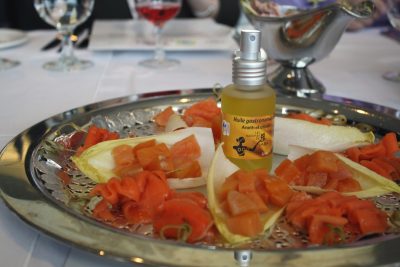 Preparation
Blend the three oils and reserve.
Cut the fish into bites.
Arrange on the chicory leaves or on toothpicks.
Flavor the fish with a couple drops of the oil blend.