A small sweet but light dessert. A nice little treat for the summer!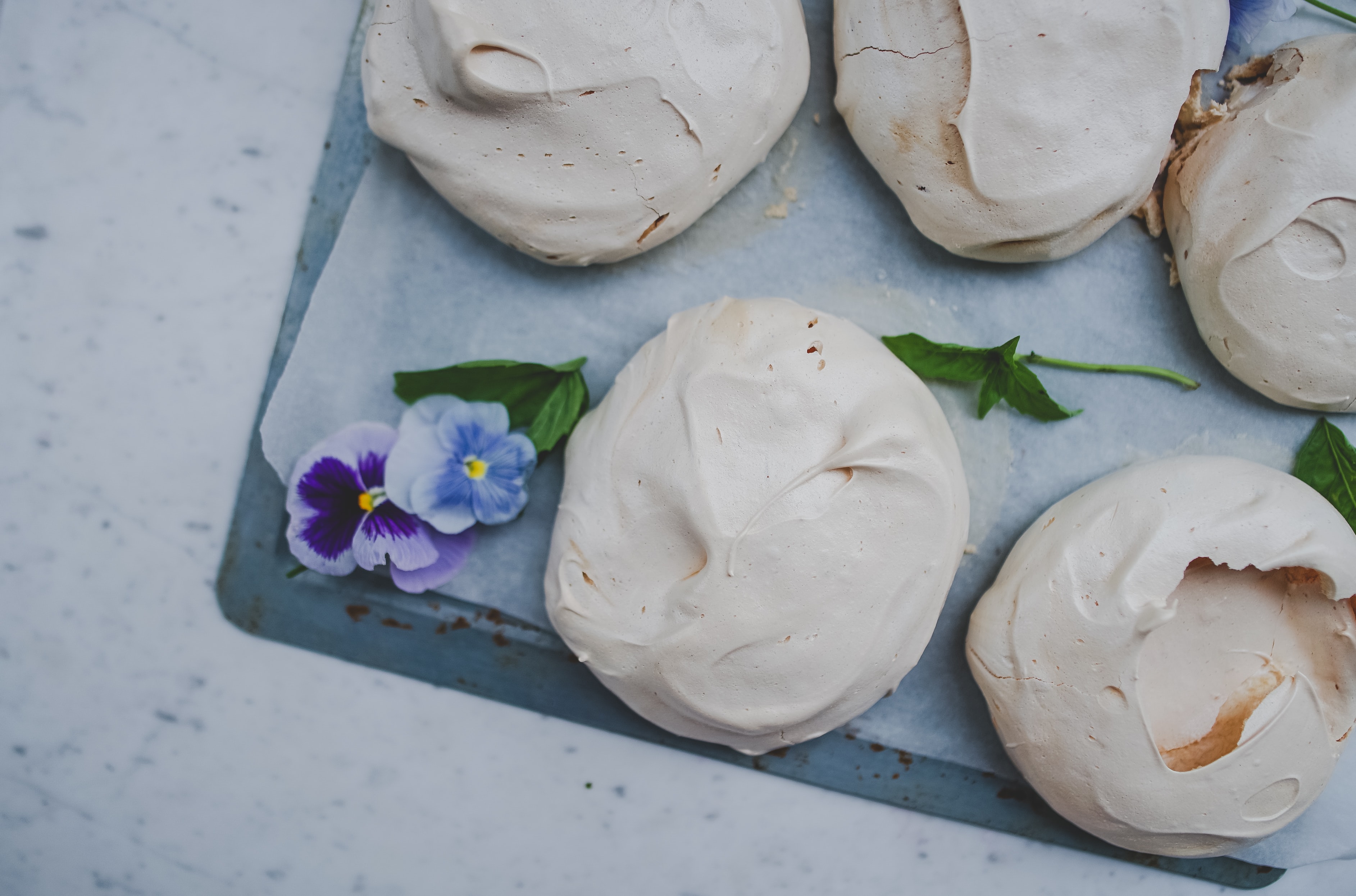 Ingredients:
4 egg whites
1 cup of cane sugar
2 tsp. of cornstarch
1 tsp. of white vinegar
1-2 tsp. of Aliksir Rose hydrosol
Vanilla essence (optional)
Preparation:
1. With the rack in the middle position, preheat oven to 300°F. Line a baking sheet with parchment paper or a silicone mat.
2. In a small bowl, dissolve cornstarch in vinegar and add half of the rose hydrosol.
3. In a bowl, beat egg whites with an electric mixer until frothy. Add the other half of the rose hydrosol. Gradually add sugar in a thin stream until stiff peaks form. Stir in cornstarch mixture and continue beating.
4. Spread meringues on baking sheet, calculating that they will double in size. You can also use a muffin tin.
5. Bake for 30-40 minutes or until they start to turn lightly golden.
6. Remove from oven and let cool completely. They will collapse slightly as they cool.
7. Decorate with fresh strawberries and whipped cream, if desired.