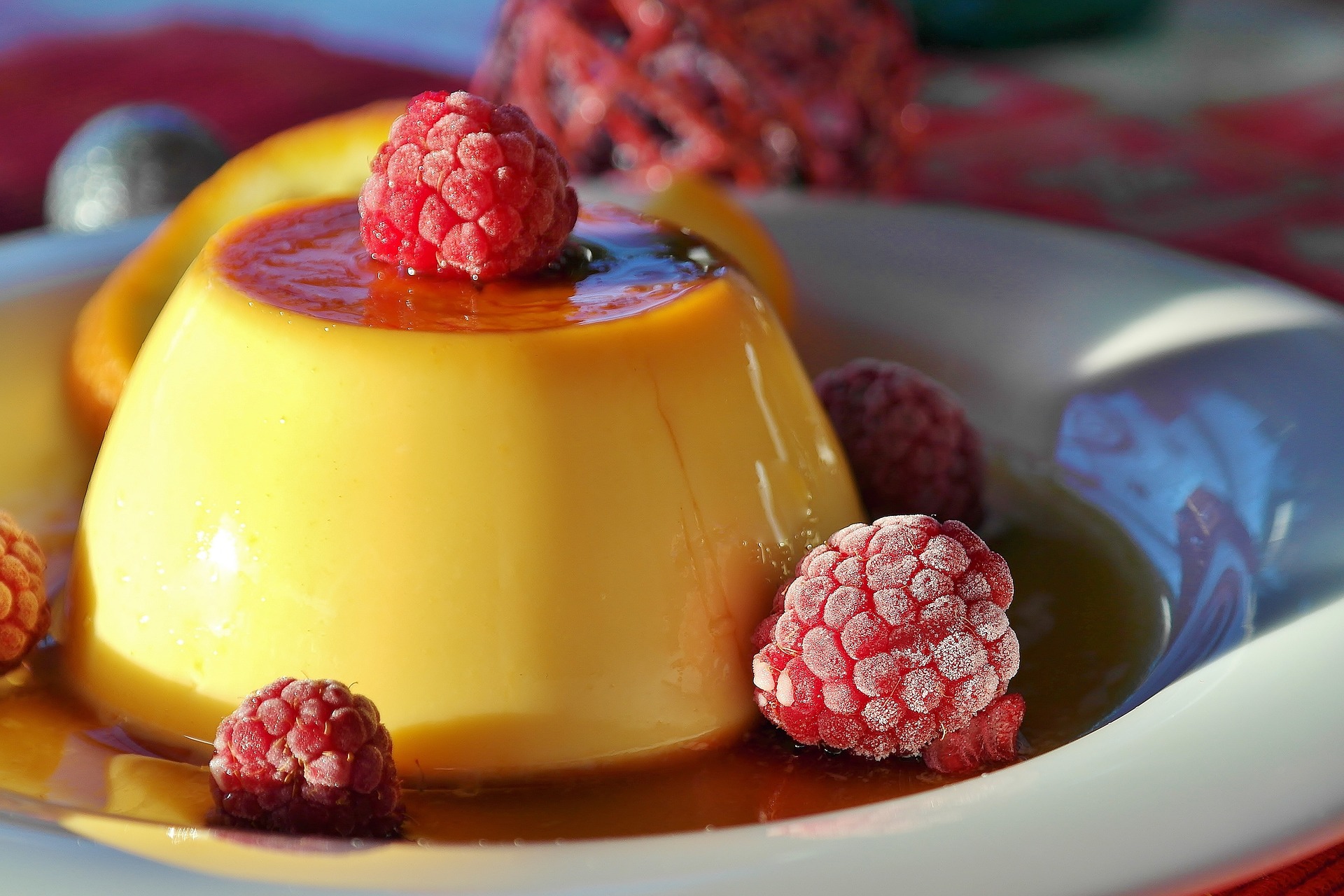 Here we are revisiting the classic Spanish flan under various accents. The most popular flavours in the family are ginger, grapefruit and anise. But once again, essential oils offer a myriad of original possibilities.
Ingredients
For 4 servings
250 g white sugar (or caster sugar)
4 eggs
2 egg yolks
500 ml of milk
4 drops Aliksir pure essential oil (ginger, anise, grapefruit, etc.)
Preparation
In a pan, mix half the sugar with 125 ml of water.
Slowly heat while stirring until the mixture turns to a golden caramel colour.
Pour the caramel into 4 small ramekins.
Put one drop of essential oil in each ramekin and stir. Set aside to cool.
Bring the milk to a boil. Remove from heat and let cool.
Mix the eggs, the egg yolks and the rest of the sugar.
Blend the egg mixture with the lukewarm milk.
Filter this mixture and pour it into the ramekins.
Bake for 45 minutes in a hot-water bath (bain-marie), at 300 °F in the preheated oven.
Remove the ramekins from the bain-marie, let cool and then refrigerate until serving time.
To remove from the mould, plunge the ramekins into hot water and delicately loosen the edge of the flan using a thin knife. Flip over on the serving plate.
*If you are using Aliksir gastronomic oils instead of pure essential oils, use approximately 3 drops per ramekin.