Make this delicious tomato sauce for a simple and delicious meal!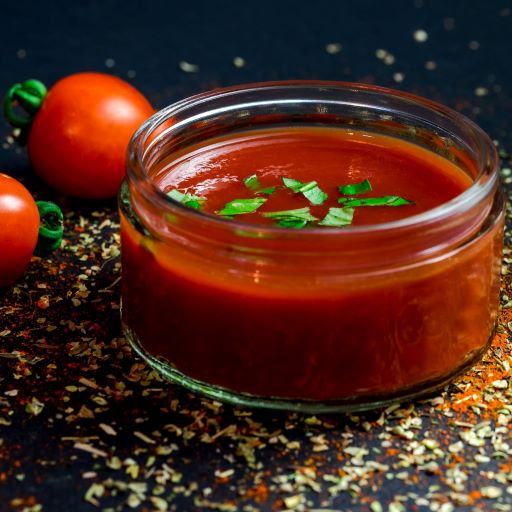 Ingredients
1 tablespoon Olive Oil
½ chopped onion
1 can of diced tomatoes (398 ml) or the same amount of fresh tomatoes, peeled and diced
1 pinch of sugar
1-2 drops Basil Gastronomic Oil
1-2 drops Pepper Gastronomic Oil
1 drop Garlic Gastronomic Oil
Salt, to taste
Preparation
Heat olive oil in a large skillet over medium heat.
Cook onion for about 2 minutes.
Add tomatoes, salt and sugar. Cook, stirring occasionally, until mixture thickens, 10 to 15 minutes.
Add basil, pepper and garlic gastronomic oils. Season to taste and serve over pasta.