Thanks to the crock pot, an appetizing aroma will welcome you home after work!
Substitute the vegetables as you please.
On the stove, plan 2 to 3 hours of cooking over low heat.



Ingredients
For 8 servings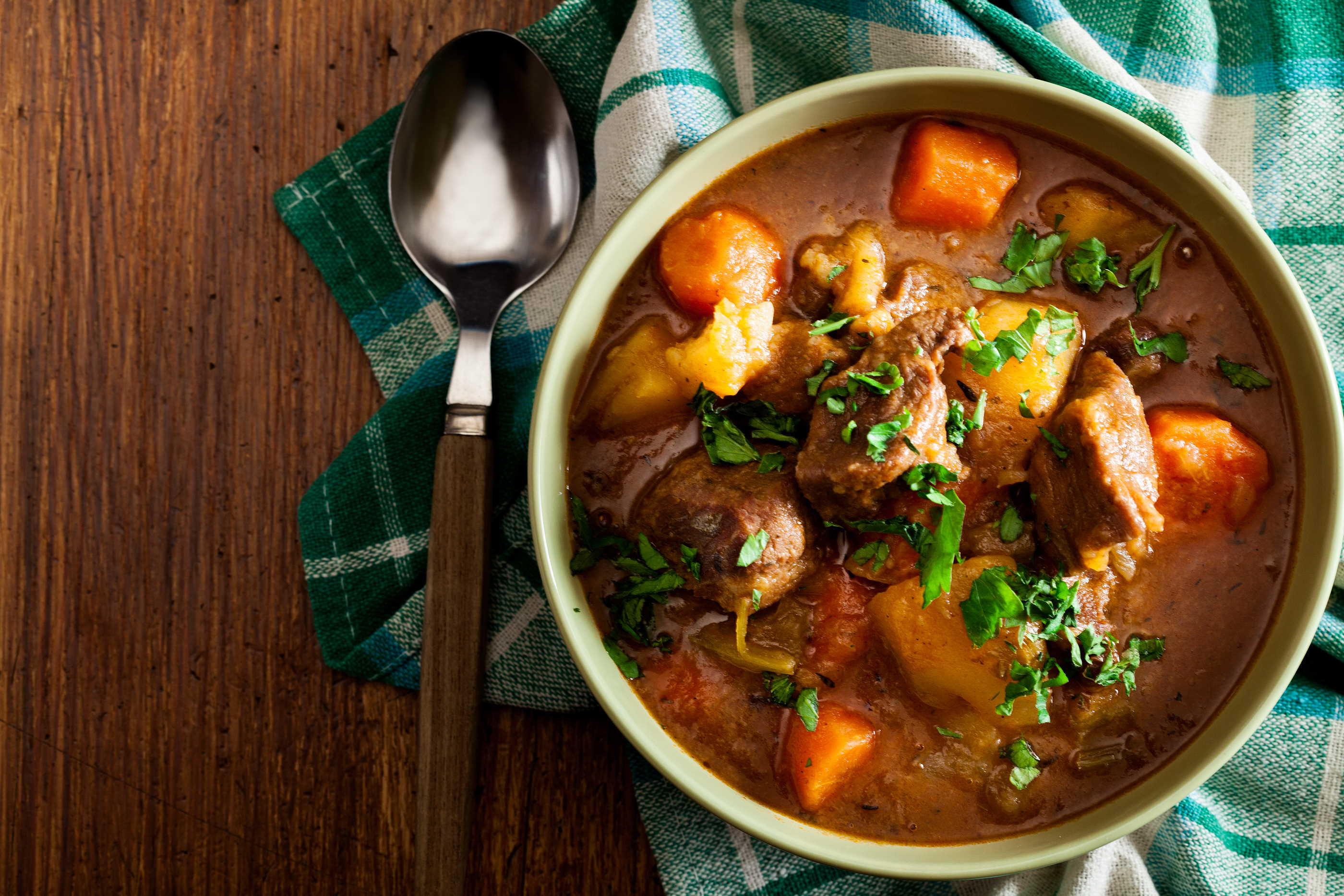 Preparation
Chop the vegetables in coarse chunks and place them at the bottom of the crock pot.
In a pan, sear the beef in oil at high heat.
Add the meat cubes on top of the vegetables.
Sprinkle with the flour and stir.
Pour the wine and the stock.
Cover and cook at low heat for 8 to 10 hours.
Add a little water if necessary.
Incorporate the seasoning during the last hour of cooking.
Rectifiy seasoning and serve hot.