Depending on the day, this pudding may be a tasty breakfast, a satisfying snack or a healthy dessert to slip into the lunch bag.
Ingredients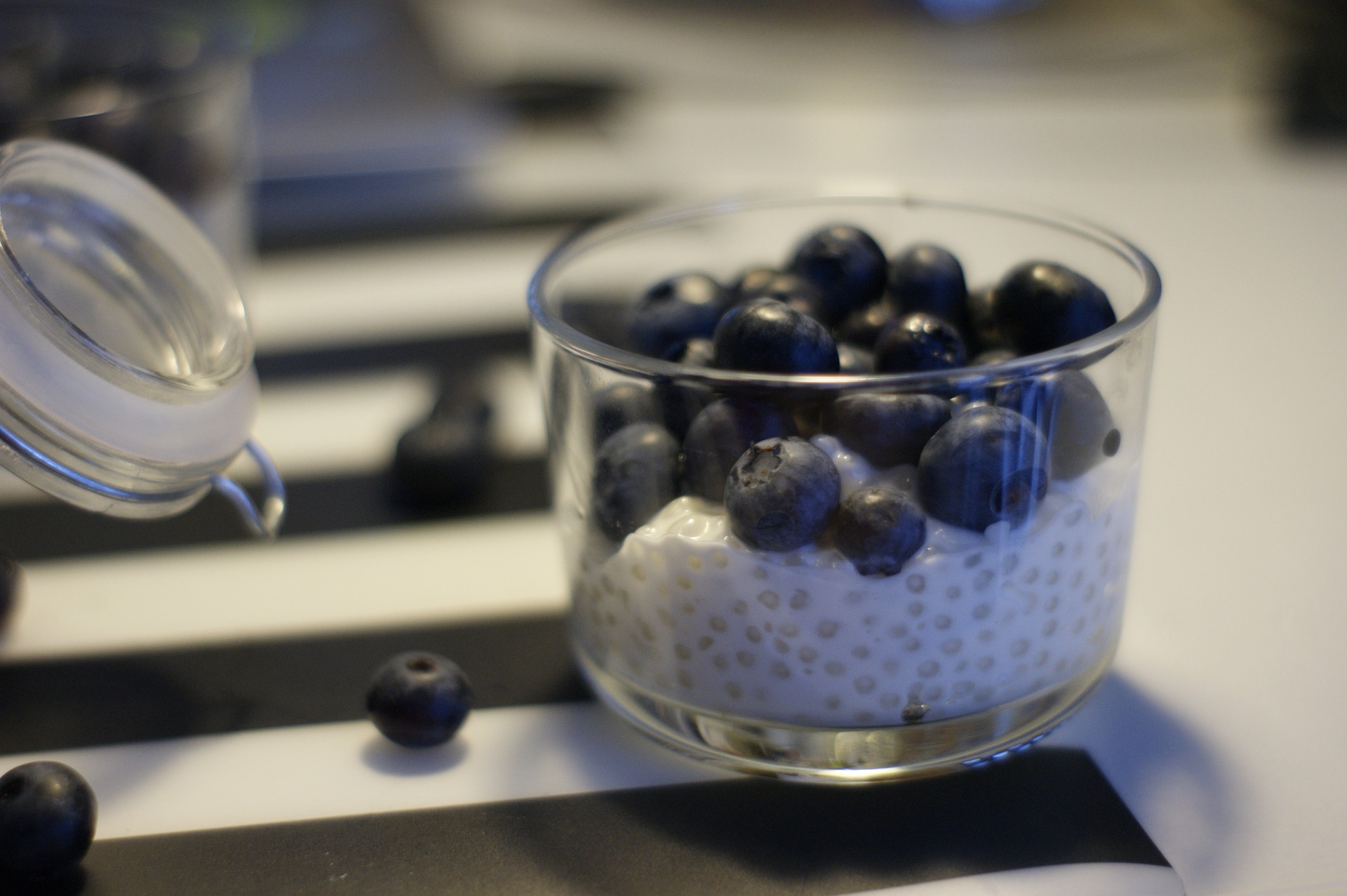 400 ml coconut milk
15 ml maple syrup
45 ml chia seeds
375 ml blueberries (fresh or frozen)
Preparation
Blend all the ingredients.
Let soak for at least 30 minutes.
Mix again and serve.